DTD 406B Deicing Fluid
(Commonly known as TKS™ Fluid — Kilfrost put the 'K' in TKS™)
Description
DTD 406B aircraft in-flight ice protection fluid protects YOU and YOUR plane from in-flight freezing by distributing ice protection fluids through porous metal structures that form the leading edge of the wings and rear horizontal and vertical stabilizers. Designed for use according to (POH) in TKS™  ice protection systems or "weeping wings", the TKS deicing fluid meets DTD-406B standards and is made from an ethylene glycol based formula that effectively removes ice from engine inlet, cowl, flight controls, antennas, wing, tail, propeller, rudder, windshield and everything in the propwash area and behind the weeping panels.  It is also recommended for removing hoar frost, light snow/ice and frozen deposits from parked aircrafts.   Available in small (2.5 or 5-gal) and big (55 and 275 gal packaging) and ships same day, year round!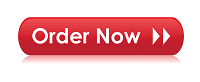 Data Sheets – Printer-formatted versions (Adobe Acrobat PDF):
Benefits
Meets AL-5 DTD 406B, NATO S-745
Excellent in-flight ice protection capability with freezing point below –76°F (-60°C)
Works for de-icing and anti-icing (curative and preventive for icing)
Easy to use: designed for use in cold concentrate form (undiluted as supplied)
Fluid runback provides total airframe ice protection
Controlled viscosity for dispensing at varied temperatures
Fully-biodegradable
Available for: Beechcraft, Cessna, Mooney, UAV
Price Promise
Laura and Ecolink promises lowest pricing on DTD 406B anti icing fluids. If you ever find a better offer on-line simply call 800 886-8240 X38 or email  laura@ecolink.com  and we match that price.
Performance Promise
Many aircraft OEM's have switched to TKS™ deicing system from the de-icer boot system. Approved installation companies include: Aerospace Systems and Technologies (AS&T), CAV Aerospace Inc. (CAV) and Flight Ice Inc. DTD 406B anti-icer is compatible with all TKS™ systems and the following aircrafts have certified TKS™ ice protection systems with years of proven results applying DTD 406B deicing fluid:
| | | | |
| --- | --- | --- | --- |
| Adam Aircraft | Columbia | Douglas | Piper |
| Beechcraft | Commander | Hawker | Quest Kodiak |
| Cessna | De Havilland | Mooney | Raytheon Aircraft Corp |
| Cirrus Design SR22 | Diamond | Pilatus | Socata Trinidad |
Hassle-Free Promise
TKS™ de-ice systems are more popular than ever, but finding refills for your airplane's TKS™ system has become surprisingly challenging. While available from a few online resellers, some FBOs (mostly at larger airports) and service centers, why pay retail prices or wait for product delivery? Save time and money by buying direct from the manufacturer without any middlemen (or women).
We promise no hassles, ever:
Backorder? We maintain over 1,100 gallons in stock at all times
Excessive minimum order quantities? We ship as little as 2.5 gallons

without

a surcharge
Long delivery time? We ship

same day

anywhere in continental US to arrive within 1-3 business days. *
Setting up "another" on-line profile [user names & password + credit card]? Simply give us your name and address (one time) and call with credit card number. Checkout is less than 3 minutes with a live operator and NO robot phone directory to navigate. Really happy people are available 1 800 886-8240 during Monday – Friday 8 AM – 5 PM (EST). Reorders are easily handled by email or phone under 1 minute!
* Due to DOT regulations, ground shipping only is available.
Quality Promise
Every batch is quality control measured for viscosity, freezing point, and pH value.
Our deicing fluid is filtered down to 0.5 micron

prior to packaging

to prevent debris blocking the laser drilled titanium leading edges.
| | |
| --- | --- |
| Physical Property | Typical Value |
| Appearance & Odor | Clear colorless to light amber with mild odor |
| Specific Gravity | 1.09 – 1.12 |
| Flash Point, COC | 129°F (54°C) |
| pH | 6.0 – 9.0 |
| Solubility In Water | Not applicable |
| Auto Ignition temperature | > 752°F (400°C), Estimated |
| Kinematic viscosity | 6.2mm2/s at 104°F (40°C) |
| Conductivity | < 10 microho/cm |
| Shelf life | 36 months |
Safety and Handling Precautions
Before use review the MSDS and observe warning label on containers. Treat this chemical with respect and follow all normal precautions for industrial chemicals. Safety glasses or splash goggles are recommended. Wash hands after use. Keep container closed and out of reach of children.