Safety Kleen 105 Solvent – Reduce Your Risk and Save Big $
Warning

: Safety Kleen 105 Solvent contains Perchloroethylene – CAS # 127-18-4
A parts washer solvent based on petroleum distillates also known as mineral spirits, Safety Kleen 105 Solvent is often used for cleaning and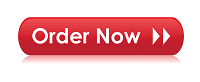 degreasing metal parts. If you are buying product codes: 6614, 6617, 1011662, or 1014662 you need to STOP right away. It is based on the least expensive and consequently least effective grade of Distillates (petroleum), hydrotreated light – CAS # 64742-47-8. More alarming, it also contains a small % of Tetrachloroethylene commonly referred to as Perchloroethylene or Tetrachloroethene – CAS # 127-18-4.
OSHA Risks of industrial degreasing with Safety Kleen 105 Solvent
Tetrachloroethylene is a manufactured chemical used for dry cleaning and metal degreasing. Exposure to very high concentrations of tetrachloroethylene can cause dizziness, headaches, sleepiness, confusion, nausea, difficulty in speaking and walking, unconsciousness, and death. Tetrachloroethylene has been found in at least 771 of the 1,430 National Priorities List sites identified by the Environmental Protection Agency (EPA). The Department of Health and Human Services (DHHS) has determined that tetrachloroethylene may reasonably be anticipated to be a carcinogen. Tetrachloroethylene has been shown to cause liver tumors in mice and kidney tumors in male rats.
The Occupational Safety and Health Administration (OSHA) has set a limit of 100 ppm for an 8-hour workday over a 40-hour workweek. The National Institute for Occupational Safety and Health (NIOSH) recommends that tetrachloroethylene be handled as a potential carcinogen and recommends that levels in workplace air should be as low as possible.
A safer, less expensive solution for metal degreasing
For almost 20 years, Ecolink Inc. (CAGE CODE 0WU71) has promoted less and safer chemicals to meet or exceed EPA and OSHA compliance requirements. We offer QED as an odorless mineral spirits with identical cleaning performance without the risk or liability of a known carcinogen.  Alliant Techsystems and many others have approved and buy QED for Hand wipe cleaning in multimillion dollar programs including the Delta, Pegasus, D-5 Titan & Peacekeeper. We offer a 100% money back guarantee and FREE shipping. Call 800 564-1305 or info@ecolink.com to receive your FREE quote within 24 hours. NSN's 6850-01-411-7451, 6850-01-412-0029 and 6850-01-412-0039
The high costs associated with industrial chemicals – acquisition vs. ownership
According to www.chemicalstrategies.org, the cost of chemical management range from $1.00 to $3.00 for every dollar of chemical purchased. That means for a facility purchasing $5 million in chemicals, they are spending an additional $5 million to $15 million managing those chemicals. These high costs are due to the concealed expenses behind chemical use, like compliance, safety, disposal, and floor space.
For most companies, chemical management is not considered part of the "core" business. Chemical management often does not run as efficiently and cost effectively as other processes.
Getting your chemical management system in order has benefits on many levels. Aside from lowering costs, some primary reasons companies launch a strong effort to improve their chemical management include:
Reducing liability

Leveraging the expertise of a supplier

Freeing up floor space for manufacturing

Reducing chemical use to drop emissions below environmental reporting thresholds

Reducing the number of accidents on site

Improving staff productivity by eliminating chemical management tasks from their overall responsibilities

Increasing employee safety
/wp-content/uploads/2017/09/New_Ecolink_Logo-32.png
0
0
Industrial Degreasers
/wp-content/uploads/2017/09/New_Ecolink_Logo-32.png
Industrial Degreasers
2017-12-02 00:00:00
2022-02-01 17:52:31
Safety Kleen 105 Solvent – Reduce Your Risk and Save Big $