Finding nPB Aerosol Alternatives for Degreasing: Options From Ecolink
Like many hazardous solvents that predate it, nPB (a.k.a. 1-bromopane and n-propyl bromide) experienced widespread use as an industrial degreasing solvent but was eventually found to be too toxic to use in large quantities. nPB has had a successful, 20-year run as a first line degreasing solvent, but the time has come for large-scale users of the solvent to replace it.
Many companies and organizations began implementing nPB aerosol alternatives shortly after the U.S. Department of Health's National Toxicology Program (NTP) discovered that nPB is "reasonably anticipated to be a human carcinogen," but some entities are still in need of replacement options. If your company or organization is among them, Ecolink provides the following nPB aerosol alternatives for industrial level degreasing applications.
FluoSolv® solvents are non-flammable, non-hazardous and non-ozone depleting proprietary blends of high purity, azeotropic fluorinated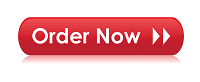 fluids and trans-dichloroethylene (t-DCE), CAS # 156-60-5, for industrial use without the adverse effects on environment or your people. Trust FluoSolv® for your high precision requirements as drop-in replacements for:
Ecolink 2005 & Ecolink 3005
Brominated solvents: nPB (n-propyl bromide) also known as 1-Bromopropane or (1-BP), CAS # 106-94-5
Chlorinated solvents: PERC (Tetrachloroethylene or Perchloroethylene), CAS # 127-18-4 and TCE (Trichloroethylene), CAS # 79-01-6
Chlorofluorocarbon solvents: CFC-113 (Trichlorotrifluoromethane) also known as FREON, CAS # 76-13-1
Hydrochlorofluorocarbon solvents: HCFC-141b (1,1-dichloro-1fluoroethane), CAS # 1717-00-6 and HCFC-225ca/cb (3,3-Dichloro-1,1,1,2,2-pentafluoropropane HCFC-225ca), CAS # 422-56-0 and (1,3-Dichloro-1,1,2,2,3-pentafluoropropane HCFC-225cb) CAS # 507-55-1
Ecolink NF-45 offers the following positives: non-flammable formulation, low odor, non-conductive formulation, fast dry time, and no residue. Approved applications include: cleaning a wide variety of critical surfaces, including plastic, rubber, and metal; and cleaning a broad spectrum of electrical components, including contacts and relays.
Electron yields the following benefits: no water, fully evaporative, no residue, high dielectric strength, no EPA listed hazardous ingredients, no OSHA PEL or ACGIH TLV listed ingredients, and no surface leakage of current in immediate residue tests. Intended applications include: cleaning oil, dirt, and carbon from all types of electrical apparatuses.
Pen-T-10 delivers the following advantages: non-flammable formulation, ability to release frozen parts (e.g. nuts and bolts), no ozone depleting solvents or propellants, the deposit of a coating that protects ferrous metals against corrosion, and no residue build up. Approved applications include: voltage stabilization of cleaned electrical equipment, freeing up frozen parts, and removal of common industrial soils from critical surfaces.
Positron offers the following benefits: low odor, ultra-low residue, low hazardous fume emission, high dielectric strength, highly evaporative, aggressive action compared to older solvents, and no SARA or RCRA listed ingredients. Intended applications include: cleaning practically all types of electrical parts and cleaning practically all types of mechanical parts.    
Select Free has the following positives: non-flammable formulation, fully evaporative, no CFCs, high dielectric strength, and no residue. Approved applications include: cleaning contacts, relays, and other critical electronic components, specifically when no other stock nPB aerosol alternatives are capable of meeting cleaning requirements.
Custom Solvents Available
If one of the nPB aerosol alternatives above doesn't meet your requirements, we can formulate a custom solvent that perfectly matches your needs. To getting started on receiving business-critical nPB aerosol alternatives, call us today at (800) 563-1305, or fill out the contact form on our website. We look forward to supporting your cleaning needs.
https://ecolink.com/wp-content/uploads/2020/05/npb-substitution-3.png
562
843
Industrial Degreasers
/wp-content/uploads/2017/09/New_Ecolink_Logo-32.png
Industrial Degreasers
2016-09-23 00:00:00
2022-02-01 17:52:41
Finding nPB Aerosol Alternatives for Degreasing: Options From Ecolink